R. Douglass Vanderpool, MD
I would highly recommend Mr. Chuck Renner, OTR, CHT. I have known Mr. Renner for over a decade, and he has personally helped me overcome several hand and arm issues. Most of my contact with Mr. Renner has been on medical mission trips to the Dominican Republic, where we treated children and adults with a variety of conditions: birth defects, burns, and accidents. He was involved in the care of these patients before, during, and after surgery. His skill lies in his incredible knowledge of his field but also in his creativity when determining a successful treatment plan. I have seen firsthand his kindness, compassion, expertise, and efficiency. I would not hesitate to call him for anything related to Occupational Therapy.


Chuck Renner is one of the brightest practitioners to have come through my Primal Reflex Release Technique Seminars. PRRT as we call it for short requires the practitioner to have uniquely high-level skills of both assessment and treatment of a person's pain issues. Chuck has been an integral part of increasing our audience through both his stellar mentorship, as a PRRT instructor for over a decade, and by creating a PRRT course specifically for upper extremity patients. His knowledge and care are unrivaled in his field. We are blessed to have him as a part of the PRRT family.
As a Vice-President and Chief Medical Officer for Mercy's managed care division I oversaw Mercy's Integrative Medicine Department for 6 years. Chuck Renner was an indispensable part of this one-of-a-kind innovative program. He has exceptional talent and unparalleled skills as an integrative whole-body therapist and has uncanny success with patients who fail traditional interventions for their complex and painful musculoskeletal issues. By incorporating a wide variety of uniquely specialized techniques tailored to a patient's individual needs, he has achieved unparalleled successes. I highly recommend anyone who has acute or chronic musculoskeletal issues to consider Chuck Renner as an integral part of their evaluation and management.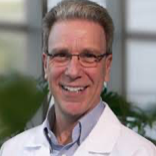 Dr. Mikel H-G Hoff BM, M.Sc, Ph.D, ANF Holistic Practitioner
We have worked with Chuck for many years. He is a professional's therapist and always put the patients first, he is ethical and professional to both patients and his colleagues. He is always detailed and makes sure patients always get the best results through his treatment. He is always honest and loyal, His knowledge about human body and pathologies is of highest level. Because of his advanced knowledge and correct manners and ethics, we selected Chuck to become a Master instructor for us at Amino Neuro Frequency Academy. He teaches neurological and biochemical knowledge to healthcare professionals around the world. Including MD's, DO's, Chiropractors, Physical and Occupational Therapists, Dentists, Nurses and massage therapists. To become a Master instructor for the ANF Academy, which is a school that teaches biochemical and neurological functions of the human body on master's degree level. An instructor must have a long experience of clinical work and be both medically and ethically correct, a high level of teaching/technical knowledge and be able to communicate to all medical fields.
Sara R. Dickie, MD Plastic Surgery
Chuck Renner is the best Occupational Therapist I have ever worked with. I have worked with him on several mission trips to the Dominican Republic with MACLA. Medical Aid for Children of Latin America. He is compassionate, dedicated, talented, funny, insightful, creative when it comes to complex therapeutic challenges. And especially a down to earth, purely good human.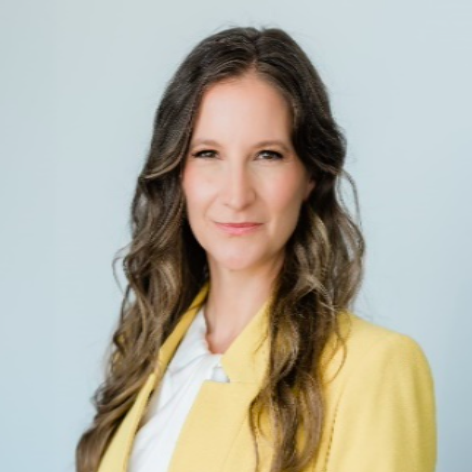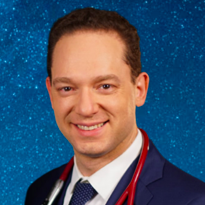 Sergey Shealy Sorin, MD, diplomate of American Board of family medicine, DABFM.
I have known Chuck Renner, OTR, CHT for several years. During this time, I have not only sent patients that have various musculoskeletal complaints. I wanted to write this because as a physician I can tell you not all therapists are the same. I am a holistic doctor, and my practice involves treating the whole person not just a symptom. The reason I send my patients to Chuck is he also looks at the whole person and how things connect. I would say you could look but would not find another therapist with his skill not only in Springfield or the Midwest but maybe the country. We are lucky to have someone with this skill level, compassion and interest in helping people in our community. Chuck knows and understands the human body at a level that no other therapist does. His modalities and options include neuromuscular reset and using devices such as PEMF and others to create results that are incredible.
Part of my personal story as a patient in addition to being a holistic doctor is that around 3/21' I had a significant car accident where I literally fractured, blew out my 3rd lumbar spine leaving me post-surgical, near paralyzed and with expectation that I'd most likely have a compromised function moving forward. As soon as a realized that that was the expectation from the conventional medical aspect including therapy, I immediately called Chuck in the early stages of postsurgical recovery, and he guided me flawlessly through the process with results that have exceeded all expectations. Instead of simply being able to regain my walking and some very basic function, I was able to get back into martial arts and now a year and a half later and finishing a black belt test coming up shortly in the Japanese martial art of karate and after an injury that was supposed to leave me paralyzed!
I continue to see Chuck on a weekly basis to optimize my function and living a full quality life. I have sent all of my patients who needed therapy to Chuck and even the ones that had some of the most terrible prognoses found incredible positive outcomes, in other words, I can summarize Chuck in a single sentence: Miracle man who cares about his patient's and is a truly holistic provider, with powerful outcomes and results. If it was up to me, as a doctor I would refer every single person who is interested in getting better to Chuck! Thank you for all you do and all you are.
C. Norman Shealy, MD, PhD, DSc, FACS, DABNS
Chuck Renner, OTR, CHT I have found to be very competent and unique in his approach in how he treats the human body. I have not seen other practitioners look at the body quite like he does. And with his approach he gets amazing results. As the founder of holistic medicine, I often find in general allopathic medicine what is treated is often the symptom not the problem. Chuck looks at the whole person and puts their problems/complaints into context of how that problem is affecting their life. I would highly recommend him for any musculoskeletal problem that a person might be experiencing.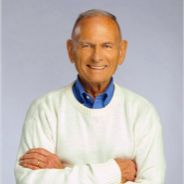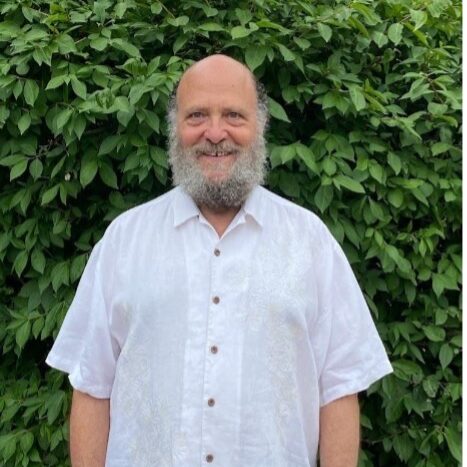 Jay Sandweiss, DO, C-NMM/OMM, D.A.B.M.A., F.A.A.M.A.
Chuck Renner is an extraordinary human being with exceptional talents in the healing arts. He also has a truly caring and empathic heart towards his patients and all people in general. I have known him since 2010 in several capacities including teaching courses for his clinic, team teaching with him at national pain conferences, and receiving his personal care in the treatment of some of my musculoskeletal complaints. I have no hesitation in recommending him to any patient seeking exemplary skilled treatment of their neuromusculoskeletal complaints.